BIO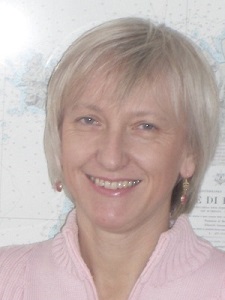 M.D. with honors, 1986; Specialization in Neurology, 1990 and in Clinical Biochemistry, 1999.
Current position: Associate Professor of Pharmacology and Responsible for the Nutrition & Metabolism Platform, Dept of Molecular and Translational Medicine, Brescia University. Member of the Academic Senate, Brescia University.
RESEARCH FIELD
Current research mainly focuses on preclinical, translational and clinical studies in the field of healthy living & ageing. In particular, Alessandra Valerio's group is exploring pharmacological, nutraceutical and lifestyle approaches to improve mitochondrial bioenergetics for the prevention and management of age-related chronic diseases.
INFO AND CONTACTS
Email: alessandra.valerio@unibs.it
Full contacts
Link to publication list