Best Poster Award at the Microplastic Pollution Conference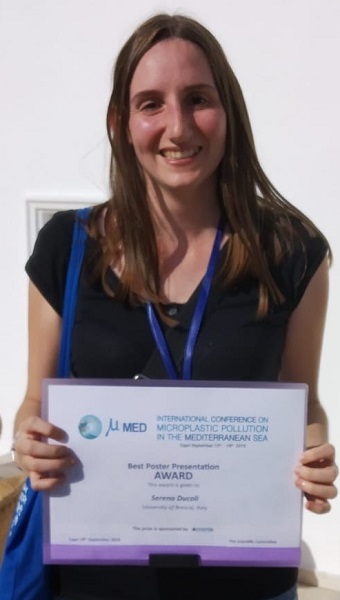 Our 1st year PhD student Serena Ducoli, working in the Chemistry for Technology lab received the Best Poster Presentation Award at the 2019 International Conference on Microplastic Pollution in the Mediterranean Sea.
Congratulations!
The award is sponsored by OYSTER (Orienting Yung Scientists of EuroMarine).