BIO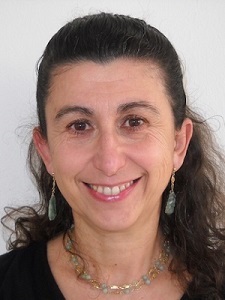 Alessandra Flammini was born in Brescia, Italy, in 1960. She graduated with honours in Physics at the University of Rome, Italy, in 1985. From 1985 to 1995 she worked on industrial research and development on digital drive control. In 1995 she became a Researcher in Electronics, in 2002 an Associate Professor of Electronic Measurements and in 2016 a Full Professor at the Department of Information Engineering of the University of Brescia.
She is the Chair of several conferences and is a member of IEEE Instrumentation and Measurement ADCOM.
She is the author of more than 200 international publications and responsible of many financed projects.
RESEARCH FIELD
Her main research activity is the design of methods and digital electronic circuits for numeric measurement instrumentation, sensor signal processing, smart sensors and wireless sensor networking, with reference to real-time industrial applications, smart grids and wearable sensing.
INFO AND CONTACTS
Email: alessandra.flammini@unibs.it
Full contacts
Link to publication list