BIO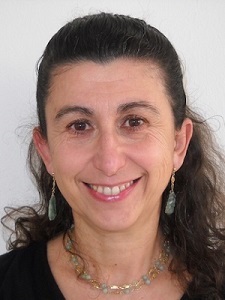 Alessandra Flammini is a full Professor of Electronic Measurements at the Department of Information Engineering of the University of Brescia.
She has founded a research teams on Smart Sensors and Embedded Systems ( https://es3.unibs.it/ ) and has realized the eLUX laboratory ( https://elux.unibs.it/ ) on Smart Grids, Smart living and electric vehicles.
She is the author of more than 300 international publications and responsible of many financed projects. She is in the Top Italian Scientists list.
RESEARCH FIELD
Her main research activity is the design of IoT solutions for smart and sustainable cities, including methods and electronic for sensor signal processing, smart sensors and wireless sensor networking, with reference to real-time industrial applications, smart grids, smart living and wearable sensing.
INFO AND CONTACTS
Email: alessandra.flammini@unibs.it
Full contacts
Link to publication list