BIO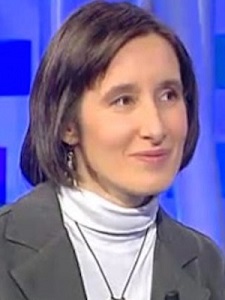 Elza Bontempi is full professor of fundamental Chemistry. She is author of more than 200 referred research papers, including 3 reviews papers, and more than 200 conference presentations in national and international area. She's author of several patents related to new environment technologies.
RESEARCH FIELD
The research activity is mainly focalized in the development of new environmental technologies for heavy metals entrapment (http://elza-bontempi.unibs.it).
For this purpose Elza Bontempi was the responsible of several projects (http://elza-bontempi.unibs.it/projects), concerning stabilization of heavy metals, and PM trapping.
INFO AND CONTACTS
Email: elza.bontempi@unibs.it
Full contacts
Link to publication list