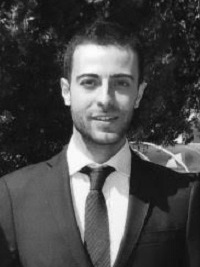 BIO
Paolo Bellitti was born in 1990 in Brescia, Italy. He received his B.Sc. and M.Sc. degrees from the University of Brescia. He received a research grant at the University of Brescia, to work on measurement systems in biomedical field. Since 2016, he is a Ph.D. student in Technology for Health.
RESEARCH FIELD
Biomedical measuring devices.
SMART sensors.
Industrial sensors applications.
INFO AND CONTACTS
Tutor: Emilio Sardini
Email: p.bellitti@unibs.it
Link to publication list