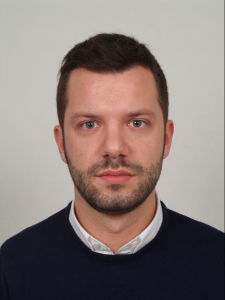 BIO
Degree in Dentistry, University of Brescia, on October 2013.
Master in Orthodontics, University of Brescia, on April 2017.
PhD student in Technology for Health, University of Brescia, from November 2017.
RESEARCH FIELD
Medical-orthodontic research field. In PhD program i want understand which CPAP mask reduces the pressure on the maxilla according to the patient's facial typology. The objectives are: provide guidelines for choosing the CPAP mask and provide suggestions for developing more functional designs.
INFO AND CONTACTS
Tutor: Corrado Paganelli, Nicola Francesco Lopomo
Email: l.svanetti@unibs.it
Link to publication list