BIO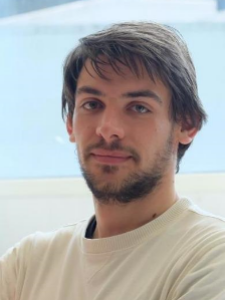 I published the following papers:
Scattoni, M. L. et al (2009). Ultrasonic vocalizations: a tool for behavioural phenotyping of mouse models of neurodevelopmental disorders.
Vogel, Adam P., et al. Quantifying ultrasonic mouse vocalizations using acoustic analysis in a supervised statistical machine learning framework.
Premoli, Marika, et al. "Automatic classification of mice vocalizations using Machine Learning techniques and Convolutional Neural Networks." PloS one 16.1 (2021): e0244636.
RESEARCH FIELD
In this research project, I want to study and design an automatic system for the segmentation, classification, and analysis of mice vocalizations using an a-priori known repertoire and advanced Artificial Intelligence algorithms like Deep Neural Networks.
INFO AND CONTACTS
Tutor: Emilio Sardini
Supervisor: Pierangelo Migliorati